Where do you go for your most favourite decadent hot chocolate? You know the type of hot chocolate where you just want to almost go swimming in it. Quite literally just dive in and wait for noone. The type where it's thick, shiny, texture like silk and transports you to your own adventures. Hot chocolate where you end up licking the cup and saucer. Yes I'm being serious and have evidence to prove it ;).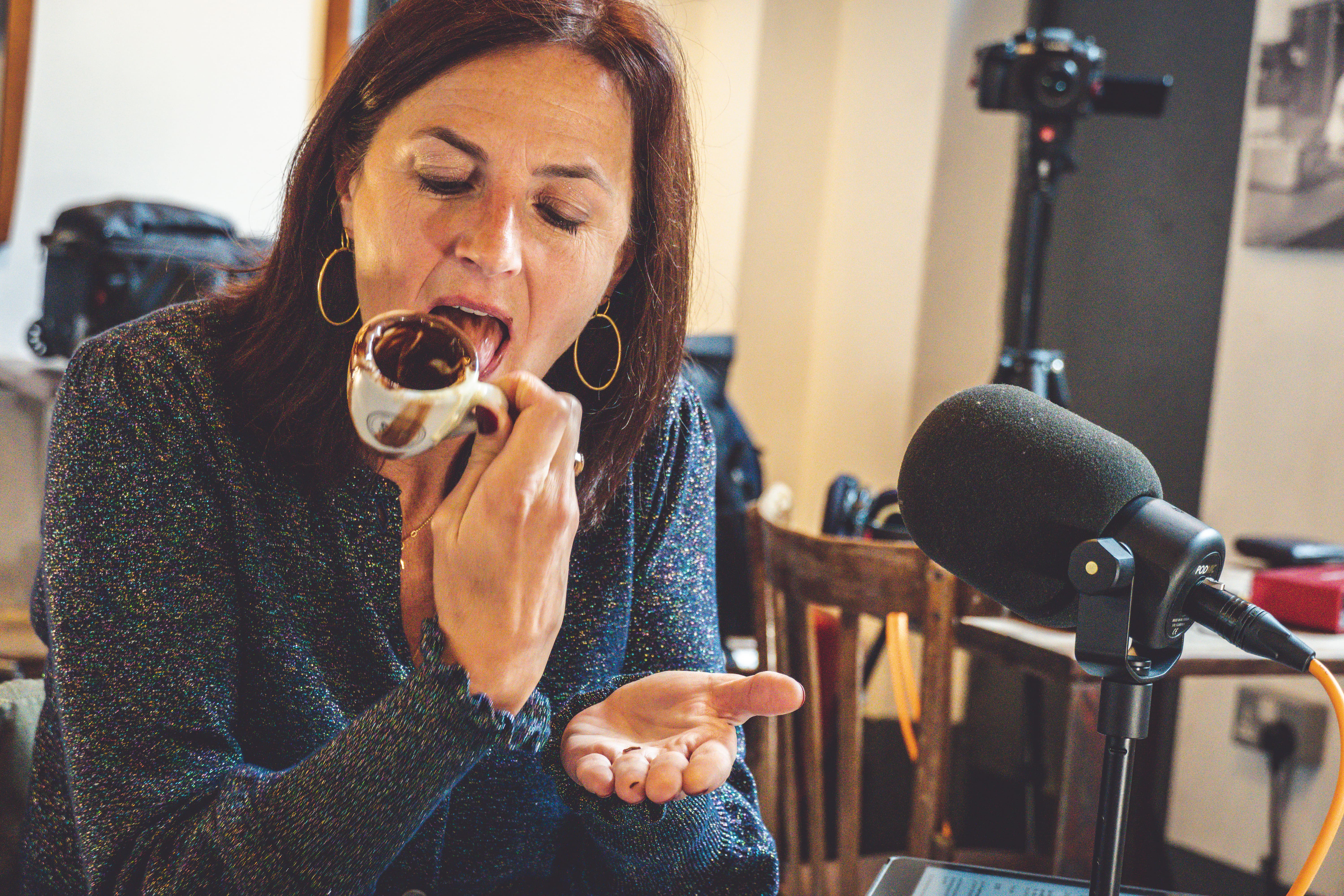 The place I go for decadence is SAID in Soho. Have you been? If not do pop it on your chocolate adventure list, I guarantee you will fall in love with the shop, their fab team and most importantly the most incredibly sublime hot chocolate.
And so SAID was the place where I invited our guest for the pilot of the show, Andrew Baker, (Editor, Telegraph Weekend and Author of Bean To Bar, A Chocolate Lover's Guide to Britain) to chat chocolate and enjoy a cup of hot chocolate. More about the filming/recording day for the pilot in it's own blog.
This Italian chocolate company was founded by Aldo de Mauro in Rome 99 years ago, back in 1823, and is still owned by the family today. All though was nearly lost in the 2nd World War. The heaviest of the bombing was in the San Lorenzo district where SAID was situated. The store and factory was bombed but thankfully in the rubble Aldo Found his wife and they rebuilt the shop.
Fabrizio de Mauro, Aldo's grandson, is the 3rd generation to take on the mantle and with his architectural eye has created a chocolate shop which is simple and contemporary with a mix of wood and metal and highly atmospheric with antique chocolate moulds on the wall and ancient chocolate equipment too.
SAID opened in London in 2013. Their first store is the one I visit which is in Broadwick Street, Soho but they also have a new store too in Rathbone Place, Fitzrovia.
All their chocolates you will find are made in their production unit in Rome to their unique recipes. One of my absolute favourites is the dark chocolate lemon ganache. I used to have a Dark Lemon bar in my range, it's a rare combination, and for my palate just so refreshing.
There is so much to choose from and something for everyone, whatever the age or dietary requirements.
Oh and be prepared to stand in line during the winter months. As you will be amongst many other eager chocolate fans. It's well worth the wait. I promise.
Promise to let me know if you visit and send some photos too won't you?
I nearly forgot to say that you can also find SAID in Italy (obviously) but also Dubai.
Photo credits: Ben Hamlen, my fab producer, Podcastco